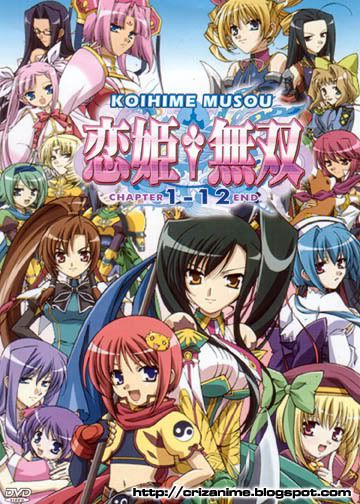 RATING: 4/5

CHAPTERS: 1 – 12 (END)

AUDIO: JAPANESE

SUBTITLE: CHINESE/ENGLISH

INTRODUCTIONS:


The storyline of this anime was based on a Japanese adult visual novel and the Chinese novel Romance of the Three Kingdoms. You would expect to get some "unexpected" scenes since all the characters (except one) are females. After losing a family to bandits during a night raid, Kanu swore that she will not let others share the pain she had experienced that night. She quickly became a well-known and feared by villain bandit hunter. During her journey she came across others, who wished to join her in her cause. One of them is a girl named Rin Rin, who had similar experience with bandits in the past.